Genre – Afrobeats, Alternative
Listen Here
---
The Talented trap star released his debut studio EP, a 4-track tape, on Friday, February 12 across all digital platforms.
Originally identified as a trap act, it didn't take Ben Brizi long to start navigating the versatile side to his art. Growing up right on the border of Lagos and Ogun state, Ben had started making rap freestyles at the very tender age of 13 in the lungu neighbourhoods of Olambe.
With the core of his musical abilities inspired by "Life and the ability to wake up, see things around his environment and sing about it in a beautiful way", Ben Brizi has drawn from the same source of inspiration, gotten in the studio with his friend which happens to also be a Producer/Sound Engineer Chika Ayo, and created his debut studio EP, Black Sheep. Is it any good? Let's dive in and find out!
The melodious Opportunity acts as the tape's intro. This song focuses on one thing alone– The Hustle. You can hear the pain in Ben's voice as he sings straight from his heart on the low tempo tune. This EP could double as an RnB tape as Ben Brizi maintains the slow pace on Relegation. The laid-back tune delivers soft background bass with Ben Brizi's vocals taking centre stage. The Mixing could have been better on that. The pace is up on Controller and rightly so, it is probably the best song off the tape. Ben Brizi feels he is being slept on with the outro, Sleep On Me.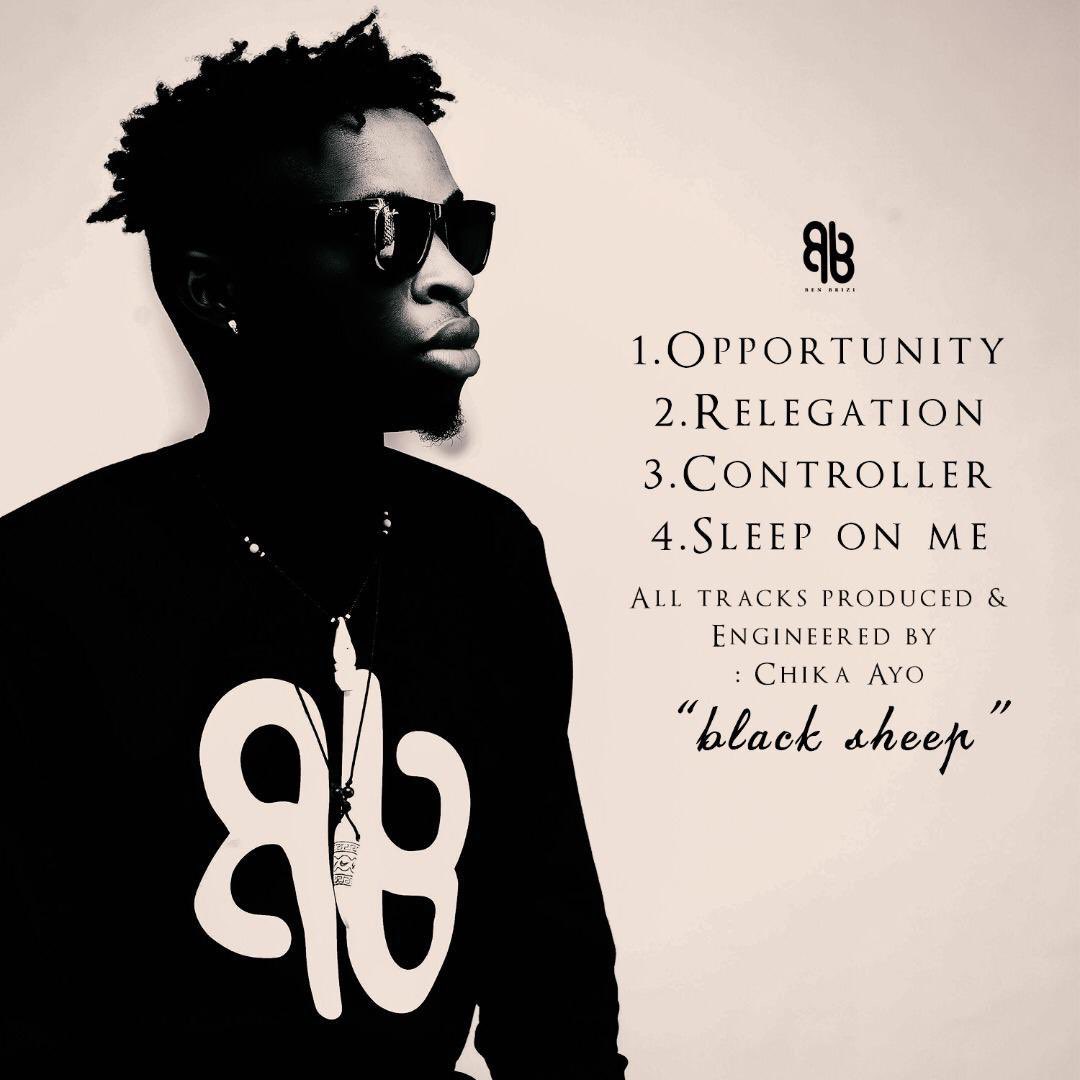 An Overall good listen. Listen to Ben Brizi's "Black Sheep".