3 YEARS – It has been an awful long time since we had a solo project from Starboy and the anticipation cup for a new Wizkid album had overflown to flood level. Ever since Wizkid mentioned the title of his next Album, the pain had been unbearable for fans and music fans worldwide who just couldn't wait to hear new Machala.
It would seem that the wait and antics is finally over after Wizkid took to his Instagram stories to show appreciation to every act associated with the project – Producers, Mixers and Features. He also typed the words we have been waiting to read for years, "Made in Lagos IS READY"
Made In Lagos finally has a release date and is set to drop on the 15th of October ‼️
Having waited for that long, fans would expect nothing other than the best from the Superstar, but He has come out himself to confirm it is one of his most unique projects yet "Best I ever Made, I Feel Amazing, Thank you God" he wrote.
Who are we going to see featured on "Made In Lagos"?
Wizkid is known for making a blend of local and international features, but his last Album contained more international features. He has opted to go with a perfect blend this time seeing as the project is dedicated to his City in which he was raised.
According to the appreciation credits wizkid rendered on his Story page, Made in Lagos is going to feature Burna Boy, Tems, and Starboy signed artist Terri on the local scene. While on the International scene, Wizkid Lines up Ella Mai, H.E.R., Skepta and Damian Marley.
Who are the producers working on "Made in Lagos"?
Appreciation was duly given to the producers and sound engineers on MIL by Wizkid. The Production unit includes producers; London, Tay Iwar, Projexx, Blaq Jerzee, P2J, Northboi, Juls, Kel P, and long time Producer Sarz.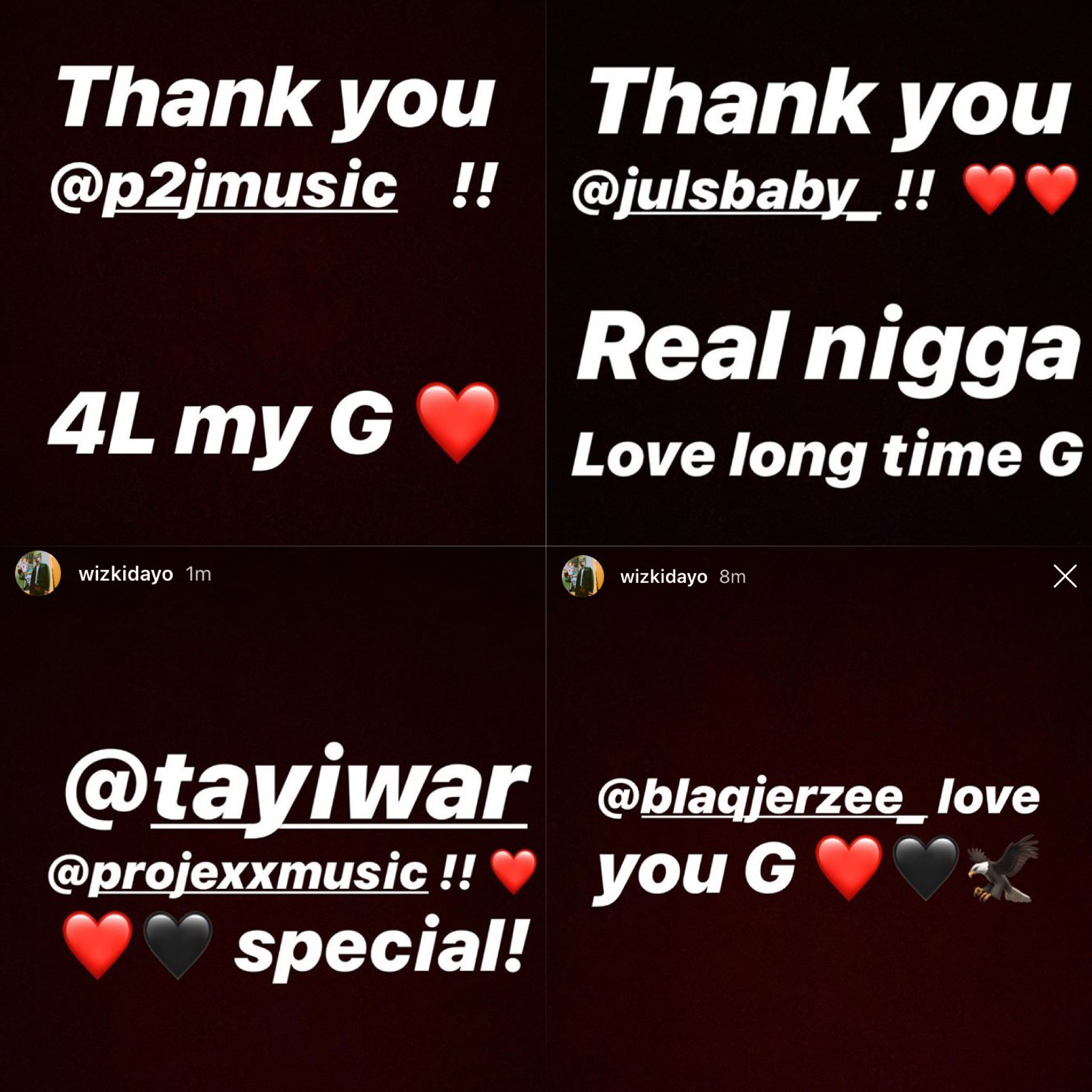 How many Tracks are going to be on "Made in Lagos"?
Although Wizkid has not officially confirmed the amount of songs the highly anticipated project will contain, gathering information from the features and production team, it is set to be around 10 to 15 songs. Wizkid is not a fan of adding old singles to his Albums as lead singles, so it is expected that hit singles like "Joro" and "Ghetto Love" will most likely not be included in the Album, or just as bonus tracks.
When is MIL Arriving?
It was first thought to arrive on Thursday, July 16 — But Wizkid dropped just the lead single "Smile" featuring H.E.R.
The album is now set to arrive on the 15th of October.
What style/Genre of Music are we to expect?
Tracks that portray the normal new school Afrobeat/AfroPop groove Wizkid style are definitely going to be present on this Album. Although producers and features – such as Ella Mai, Tems, Tay Iwar, Projexx, H.E.R. – suggest that Wizkid is set to be a little bit experimental with a few tracks, and dabble with the Afro-Soul/Afro-RnB genre of which he is no stranger to.
Whatever Music Genre Wizkid plans to try out, we cannot expect nothing other than Pure Quality from what would be one of the Best Musical Acts in Africa's history.